The Best Areas To Stay In Hanoi? For Newcomers And Expats
Finding a place to live when you move to a new city, especially Hanoi, is no easy feat. Hanoi is a city full of culture, family, ethnicity, entertainment, history, colours and always something gastronomically enticing.  It's important to read about the areas and also the schools near the area to determine where it best suits your needs.
Here at Vietlong Housing, we have the opportunity to learn a lot about housing needs for foreigners and newcomers, and we've compiled a list of the best areas for you if you're considering to move here!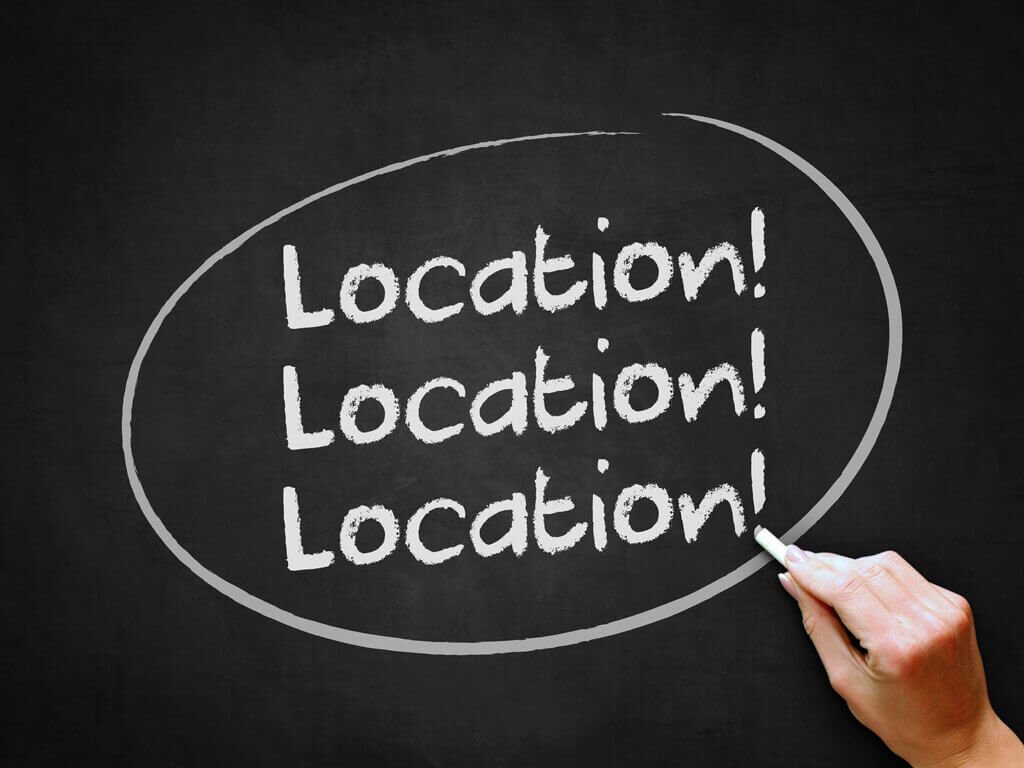 TAY HO
This area is known as West Lake and also sits north of the city center with a beautiful lake view for those who are living close by.  This area was originally a farmland area and has over time become a place for both locals and Foreigners. You will see different levels of wealth in this area but it is one of the most exciting one to be in if you like to be in the "hubbub" of the community and bumping into people you know wherever you go.  
There are local, Western, vegetarian and other ethnic food businesses, cafes, spas, hair salons, shopping malls, medical office, gyms,… If you want to, you'd never need to leave the area. Literally everything is within walking distance if you enjoy the adventure. If you have a dog and want to let him/her run in a field, there is also a couple of spots in Tay Ho with large green patches where you can throw a ball or frisbee with your dog.
You will also note there are 2 gated areas in Tay Ho which are Serviced apartments and housing rentals. In addition, many of the Foreign Embassy Officials are housed in this area, as well as the local Government top ranking officials also have their homes along the lake. 
The Western-ess of this place makes it one of the best area to live in Hanoi for newcomers, as it's very friendly and easy for foreigners. Many locals speak fluent English here, and you'll make a lot of friends, locals and expats alike if you spend sometime outside your home.
Check out our apartment for rent listings on Tay Ho area at:
https://vietlonghousing.com/rent/tay-ho-westlake-apartments/
BA DINH
Ba Đình is the area where the most historic attractions lie and is the political center of Vietnam.  This used to be called the French Quarter, which is why you will notice all the beautiful French influenced buildings in this area. However, this is the place that you would want to live in if you want a more traditional, authentic "Vietnamese" feel.
In this area, you will be able to find serviced apartments/housing complex, regular apartments and houses. This is the best area for you to stay if you'd like to be a bit closer to the action, a bit more local.
Check out our apartment for rent listings on Ba Dinh area at:
https://vietlonghousing.com/rent/apartments-in-ba-dinh/
HOAN KIEM
The famous Hoan Kiem lake is probably an area that you heard of even before arriving to Hanoi.  It is home of the Hoan Kiem lake, the old quarter of 33 streets and also the French Quarter. This is the main center area of the city. There are malls, bars, craft shops, hotels, opera house, social clubs, high end fashion houses .. the list is endless. 
You will definitely not miss a thing living in this area. Some of the best street food stalls are located here and also the famous Dong Xuan Market is in the Hoan Kiem area. Again, it is mainly local living that dominates this area. Many embassies and residences are also located in this area. Apartments and houses are available, though you'll find it pretty expensive to have a decent sized place affordably, as the price of land is quite expensive compared to other areas. Despite that, it is the best place to live for you if you want to bathe in Hanoi old school culture and lifestyle.
Check out our apartment for rent listings on Hoan Kiem area at:
https://vietlonghousing.com/rent/apartments-in-hoan-kiem/
CAU GIAY
This is a very busy area located south west of the city and has really evolved over the past 5 years. More of a local area as the university is also located here.  It has been known as the "Silicon Valley" of Hanoi. The area is filled with lots of eateries especially Korean cuisine.
There are footpaths and also lakes nearby, you will find some of the best street vendors selling anything from clothing, food, fruits and flowers. Cau Giay is also where Landmark 72 is, offering a amazing view when you get to the top.
Serviced apartments, houses and apartments are offered in this area.  I would rate this more local than foreigner area but certainly the International church has a parish here so there are a lot of foreigners and business men who prefer this area.
Check out our apartment for rent listings on Cau Giay area at:
https://vietlonghousing.com/rent/apartments-in-cau-giay/
CIPUTRA
This is an area that is just located North of the City but easy to get to. It is also just at the base of the bridge to the Airport so it is also very convenient.  Ciputra is made up mostly of Expats and also local well-to-do Vietnamese citizens. The United Nations International School (UNIS) is located in Ciputra, so if you have children and would like them to be able to ride their bikes, rollerblade or skateboard to school, this is the place for you.
Ciputra offers amenities to those that live within the compound for a one time, monthly or yearly fee.  There are Swimming pool, tennis courts, driving range, spas, hair salons, bakeries and restaurants, all located inside this gated community. There are only a few entrances where traffic can come in and they are all well guarded.  
An array of accomodations is offered here, houses, villas, apartments and luxury apartments (sizes are bigger and duplex penthouses are available) UNIS also offers gym membership to the community. Also, there are Fall and Winter community courses offered to everyone, even those who do not have children at the school.  Most common is the Saturday Soccer league at UNIS
Once you step outside of the gates, you will be able to find a array of local businesses, wet markets, convenience shops and local restaurants. With Vinhomes Riverside, Ciputra is one of the area with the best quality of life. If you have family and kids, Ciputra is one of the premier area for you.
Check out our apartment for rent listings on Ciputra area at:
https://vietlonghousing.com/rent/apartments-in-ciputra/
DONG DA
Đống Đa is bordered by Ba Đình to the north, Hoàn Kiếm to the northeast, Hai Bà Trưng to the east, Thanh Xuân to the south, and Cầu Giấy to the west. In this area, you can find yourself in the hubbub of local life, close to the famous Temple of Literature, and also close to many eating places. It is, however, not a "walking area" to live in. If you like to take walks, this is probably not the ideal place for you.
Check out our apartment for rent listings on Dong Da area at:
https://vietlonghousing.com/rent/apartments-in-dong-da/
HAI BA TRUNG
Hai Ba Trung is south of the city and is quite a large area. This is mainly locals but many foreigners love to be here because of the action, nightlife and true urban space. The area is mainly houses that are built close to each other or are attached to each other.   
Times City (Built 2012), by VinGroup is also located here boasting 4 high-end Apartments which are relatively new.  Times City also has an underground shopping center which has many restaurants, bakeries, cinema as well as shops and grocery store.  In addition, VinSchool and VinMec hospital, also by VinGroup, are both located in this large complex area.
Check out our apartment for rent listings on Hai Ba Trung area at:
https://vietlonghousing.com/rent/apartments-in-hai-ba-trung/
LONG BIEN – VINHOMES RIVERSIDE
Vinhomes belongs to VinGroup, owned by one of the Vietnamese on Forbes list.  You will start to notice once you get around that there are many "VIN-" things.  Vincom mall, Vinmart, Vinhomes, VinPearl, Vinmec, Vinschool…. The list goes on.
Vinhomes Riverside was built about 6 years ago on the south east side of the city center.  The concept was to build a closed gated community where there is more land available for housing, nature and away from the noise and busyness of the city.  The area has most common amenities available to its home residents and also a large mall and restaurant complex and amusement park.
You will find both houses and villas in this area and many if not all the homes have a man made canal in the backyard. This is not quite the place for someone with a limited budget, however, if you want to enjoy one of the best living experience in Hanoi, then you might just get along with Vinhomes Riverside.
Check out listings on Vinhomes Riverside area at:
https://vietlonghousing.com/rent/vinhomes-riverside-villa/
Also checkout Vinhomes' new project Vinhomes Ocean Park
Closing
There are also a lot more areas that Hanoi has to offer that we didn't cover. However, this post should give you a good idea of the main locations in this beautiful city!
If you're new to Hanoi, and are looking for a place to stay, whether it is an apartment, house, or studio, and more importantly, if you want your house finding experience to be smooth and hassle free, then don't be afraid to contact us! Finding a new place to stay can be a frustrating experience, especially in Vietnam. That's why we've built a team here at Vietlong Housing to help you do it, so you can quickly move on with your new wonderful life in Hanoi. You can contact us through one of the methods belows.
Email: enquiry@vietlonghousing.com 
Check out apartment and housing listings on our website: www.vietlonghousing.com
Let us help you find your new home, today!