Ultimate Guide For Hanoi Expats (Updated For 2020)
Ultimate Guide for Hanoi Expats
World is a huge sandbox filled with opportunities. I'ts up to you to decide whether you want to grab them, or let them pass. Every year thousands of people leave their country in pursuit of something greater. Something, that they could call a home.
Have you ever been to a country that made a lasting impression so strong, that you considered actually moving there for good? Well, you are not alone, we've all been there. Such enterprise is becoming much easier these days, due to the growing popularity of it. Especially if you choose expat life in Hanoi, or Vietnam in general. All you have to do is to search "expat Vietnam" and you will find plenty of help and opportunities to find a property in Vietnam for foreigners.
The following article will provide you with necessary information on how to be a successful Hanoi expat and improve your quality of life. We will show you the most popular Hanoi expat districts and how to find properties suited to your needs. Topics like weather, food, commuting and entertainment are covered as too. There is plenty to do in Hanoi, so let's get to it!
If you want to improve your knowledge so you have a competitive edge in your workplace environment, check out this Book Summary website for bite-sized learning experience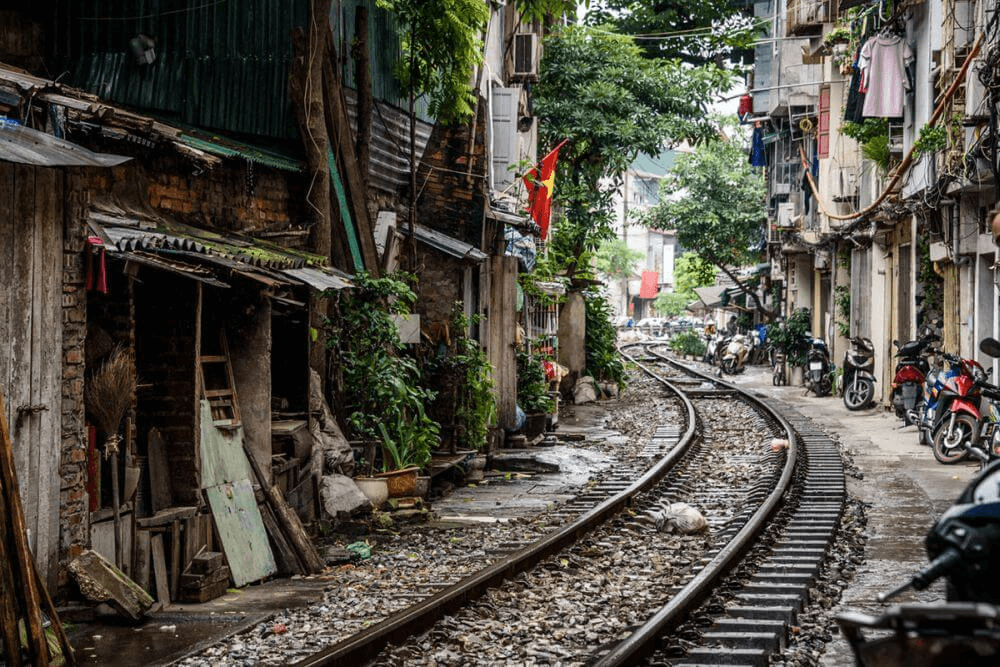 Living in Hanoi
Over the years, Vietnam has become increasingly popular both as a tourist and expat destination. Rich culture, low cost of living, steady improvements in infrastructure, great food, beautiful landscapes, and much more!
If you choose to live with other expats and will specifically search for Hanoi expat area, you will find out that pricing of properties varies greatly. Vietnam offers a vast choice when it comes to mansions and apartments. Diversity would be the key word here.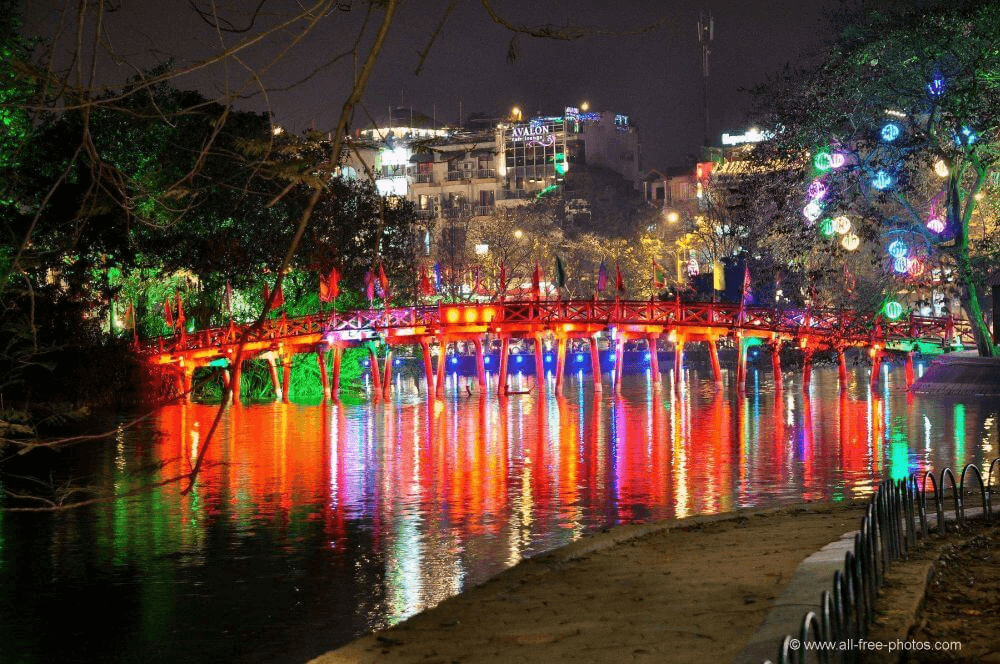 We would recommend checking on some Hanoi expat forum to get more information and help. If you ask any expat what are the qualities that they are looking for when searching for the best country to live in, answers that show up the most frequently are: good food, quality lifestyle on budget, fascinating culture and nice weather. Fortunately, Vietnam has it all.
Second largest city, and also a Vietnam's capital has been described by expats as a unique place rich with culture. As we already established, Vietnam is an expat friendly place and Hanoi is no exception. Lots of expats travel there to teach English, and eventually end up opening own business. Such enterprise obviously needs time to develop, but there is plenty to do meanwhile.
Housing
Hanoi is a very safe place, which makes it possible to live in any district you want, the whole city is taken care of pretty well. Especially, when finding a right place is easy – with help of qualified estate agents, expats are able to find a place to live even within two days after the arrival. In case of freelancers or people who want to share their flat, finding an additional roommate should not take more than several hours.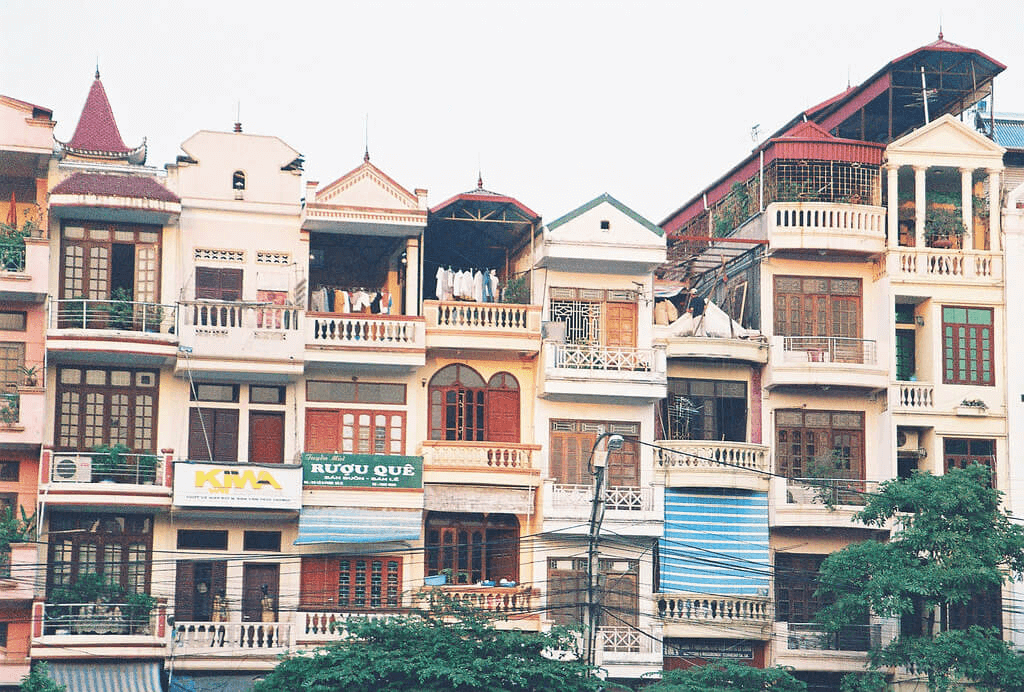 As mentioned before, pricing varies a lot when it comes to housing. Depending on the district and standard (number of bedrooms & baths) expats can find apartments from as low as $350 to even $5000 for the most exclusive ones. It is advised to always check the place before paying anything – make sure you know what you are going to pay for and that you understand agreements you are signing. Also, check how place is connected with the rest of the city.
Districts
As we already established, there are plenty of places suitable for expats. However, there are a few districts that are especially popular among Hanoi visitors.
Tay Ho district is the mostWestern one, with a lot of infrastructure for foreigners. It is also the most standardized option, as the housing market for expats are very competitive here. With that said, the quality is usually higher, compare to some place like Ba Dinh, which quality varies a lot sometimes. Tay Ho offers both, luxurious villas, affordable houses, and tons of choices with apartments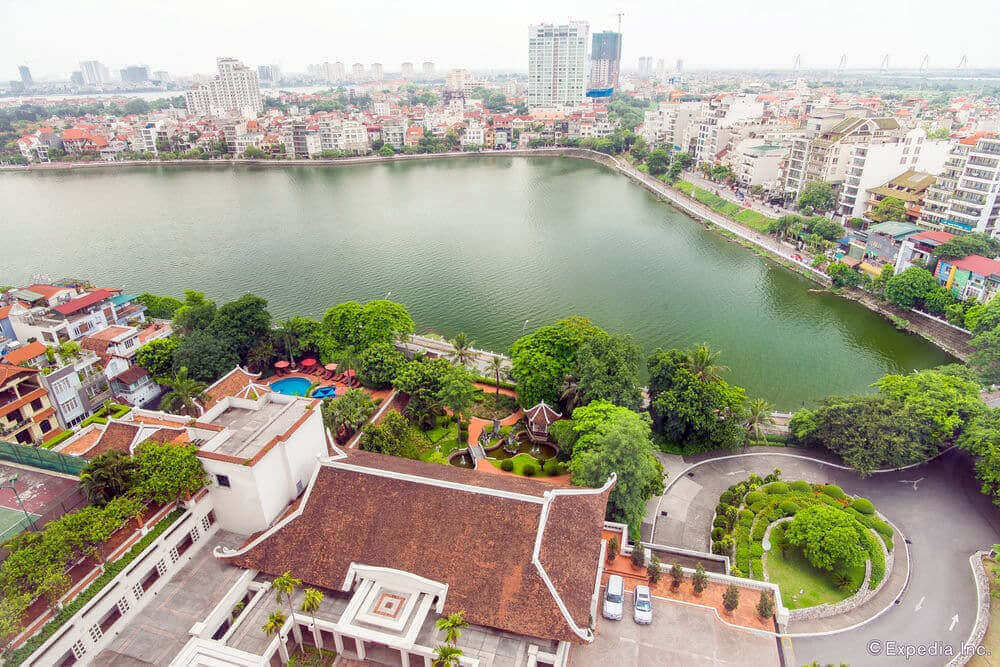 Ba Dinh is the right choice if you desire something more authentically Vietnamese and possibly (but not always) cheaper than Tay Ho. Though you've got to search harder to find something with decent quality.
Truc Bach is a nice middle ground, offering both nice qualities apartments from Tay Ho, and a more central location, with a bit more authentical neighborhood that Ba Dinh possesses. It is also super quite in the Truc Bach area, so definitely check them out if you like somewhere peaceful and quite.
Of course, there's always the trusty Hoan Kiem and Hai Ba Trung area, which, despite being a bit more expensive, is the perfect fit if you want to be at the center of all the action in the city.
Shopping
Hanoi is also a great shopping area, due to growing number of foreigners. Such population creates a demand for many types of goods. If you happen clothes there, you will find many malls, stores, supermarkets that are selling everything you need. You can try your luck in smaller, more personal stores and shop on the streets. If you live in, or close by a complex such as Vinhomes Royal City (or anything Vin related), or Sun Grand City, there are almost always shopping malls built in, with both local and international brands. However, if you are tall or plus size, clothes are going to be (a little bit) more difficult to find.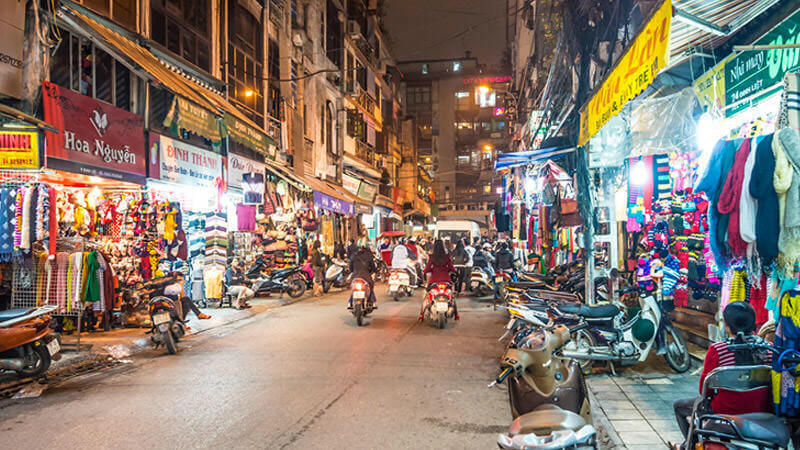 Food
How about some great traditional Vietnamese food? Plenty of that in Hanoi! When it comes to food there is always a matter of personal taste. However, Vietnamese dishes offers a huge range of variety, just to ensure you always have something new to eat. You can get a decent meal for a price of $1.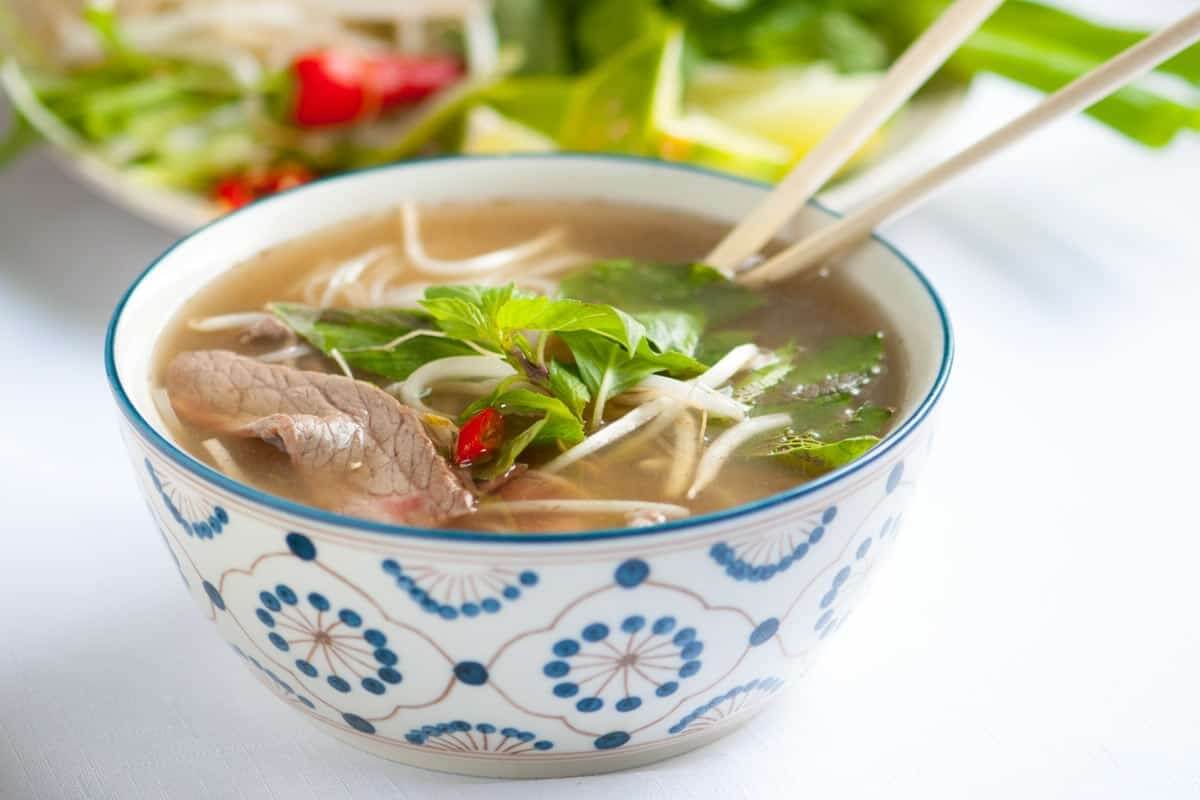 As for specific dishes – you should definitely try "Pho" (noodles with beef soup), which is one of the most famous dishes in Vietnam, among others, like Bun cha of Hanoi. You should also check out com, which is green rice collected from immature heads of grain.
Regardless, there are tons and tons of tasty and delicious dishes that's available in Hanoi that we haven't mentioned. If you live in the Old Quarter area, or just in a populated area in general, you'll find that Vietnamese culinary is superior to many many places
Weather
Unlike in Ho Chi Minh City, Hanoi has a more distinct 4 seasons. Spring and Fall are generally pretty pleasant, which a cool relaxing weather (around 20 degrees Celcius), and some light rain. Due to humid tropical monsoon climate, winters are cold and dry, whereas summer is hot and rainy.
Though the summer in Hanoi has been getting hotter and hotter every year, which can hit 40+ degrees Celcius at times. It is recommended that you bring your shades, hat, and maybe some long sleeve shirts with you to prevent possible skin cancer. Winter is not terribly bad if you are from Europe or North America, as it only goes down as low as 10 degrees Celcius, though there's a lot of wind and rain sometimes. Regardless of seasons rain coats and umbrellas are your best friend, and you should always have some form of them around with you.
Commuting
If you are serious about living in Hanoi, you should consider getting a motorbike. It is arguably the most suitable mean of transportation there and Hanoi is a great place to learn. Technically you need to be licensed to drive a motorbike, but most of people are not. Majority of traffic cops don't speak English, so they probably won't even bother pulling you over. Driving a car in Hanoi is going to be a challenge though, as there are lots and lots of motorbikes on the road, and everyone drives with their own rule.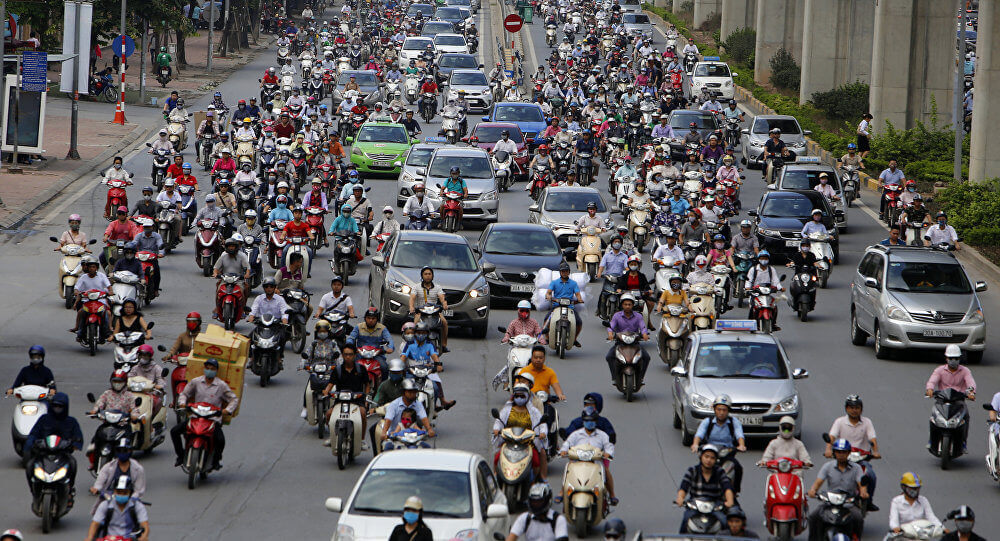 People
Many expats claimed that most of the people are happy to have you in their country, and are willing to offer help when you need it. Hanoians like to start their day early, you can meet plenty of people in parks at 5am jogging and exercising. Street food is very popular eating style and a place to socialize. You can read more about Vietnamese friendliness on expat forum, like that one or that one.
Entertainment
There isn't a whole lot of night activities in Hanoi, compare to Saigon. Desipte that, there's a few options in the Old Quarter. You can check for instance Bia Hoi Junction which is one of the most popular nighttime places. Also, be sure to visit The Water Puppet Theater that features life music and sketches of the local lifestyle. Hanoi offers variety of bars, beer houses, jazz clubs (they are great), and more. For a more relaxing, classic time – try the Hanoi Opera House.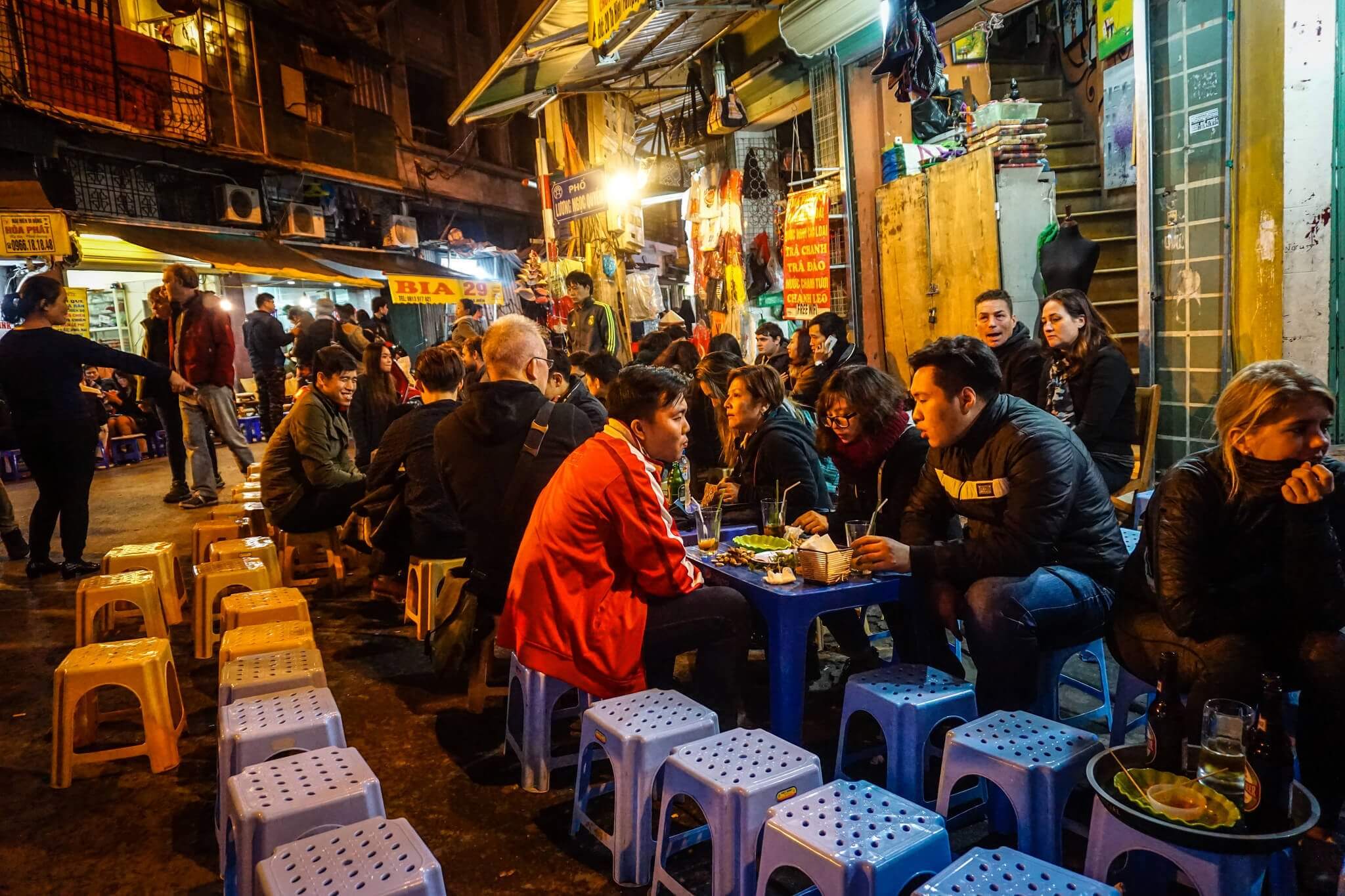 If not Hanoi, then what?
Let's take a look at some other districts and places, that may be of interest to you as an expat.
Ho Chi Minh City
As chaotic and crowded it may seem at first, more than half of Vietnam expats can call this place a home. "The traffic looks crazy, yet once you are in it the cars move at a slow and steady pace, and you rarely see road rage" said an Australian expat, who has lived in the city since 2012. City formerly known as Saigon is often depicted as calm, despite all the chaos.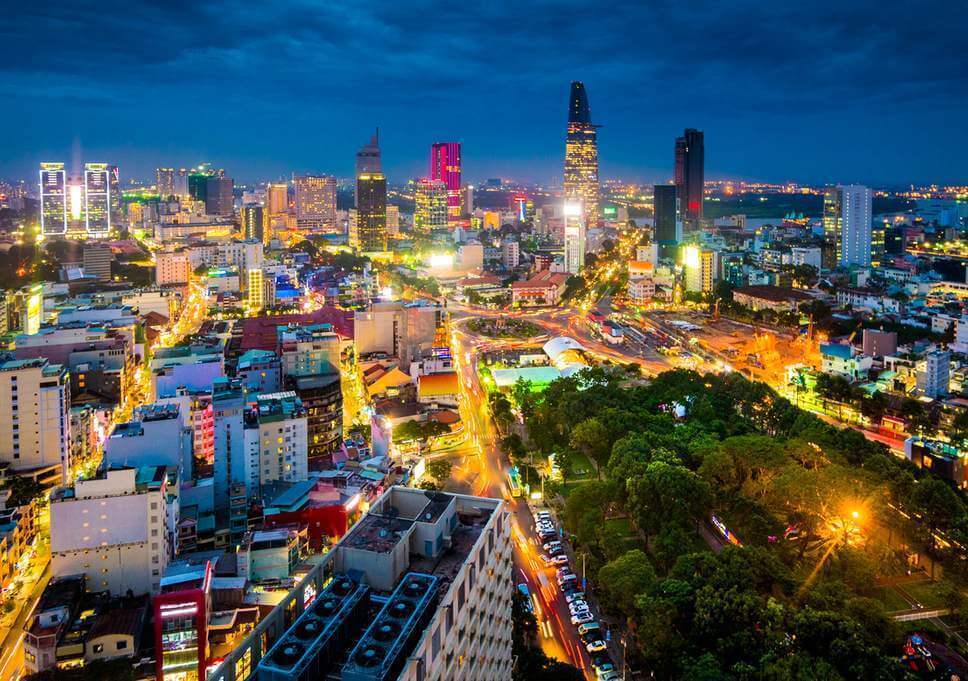 The city offers an active social scene, is full of friendly places and also has the cheapest street food on planet (or at least expats claim that). Despite the fast pace, locals are very happy to help when needed. It is an expat friendly place, due to the large and diverse expat community.
Da Nang
Fifth largest city in Vietnam in terms of urbanization and economy. If you search for landscape diversity and you love to spend time on a beach – Da Nang might be for you. It is a city of bright colours – during the day it's blue and green, like Son Tra Peninsula and the Han River. At the evening it turns into pink, yellow and dark blue.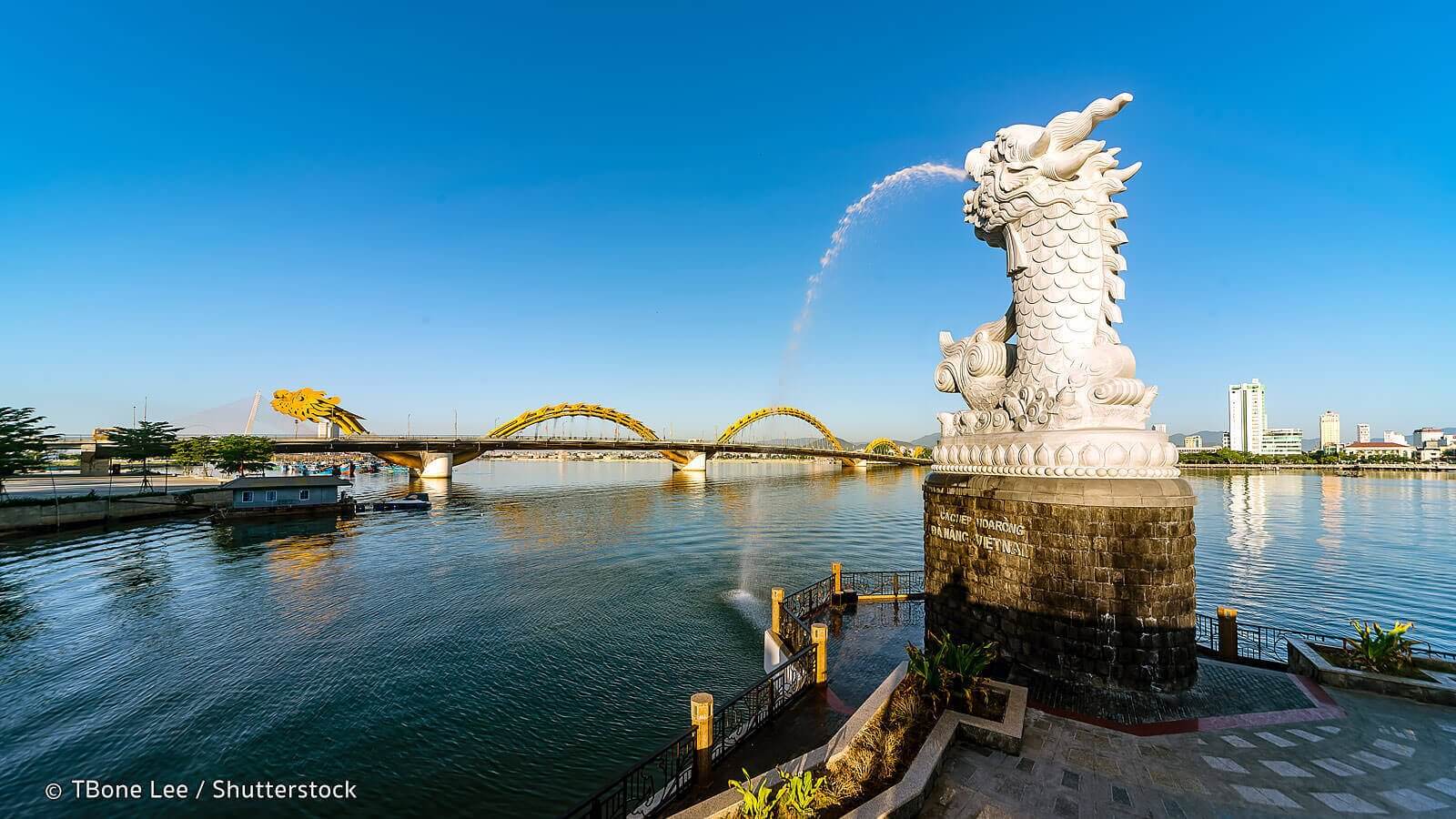 Variety of bridges that connect eastern and western part of Da Nang are illuminated with different colours. Rich nightlife, cheap beer, good food, amazing beaches – these are the qualities that change tourists into expats.
Nha Trang
This lovely seaside resort town offers one of the most beautiful bays in the world. Most expats claim that they were drawn by the carefree lifestyle that this place offers. It's a popular holiday spot, therefore many jobs in the city are tourist related. It also provides a thriving expat community and well-developed infrastructure.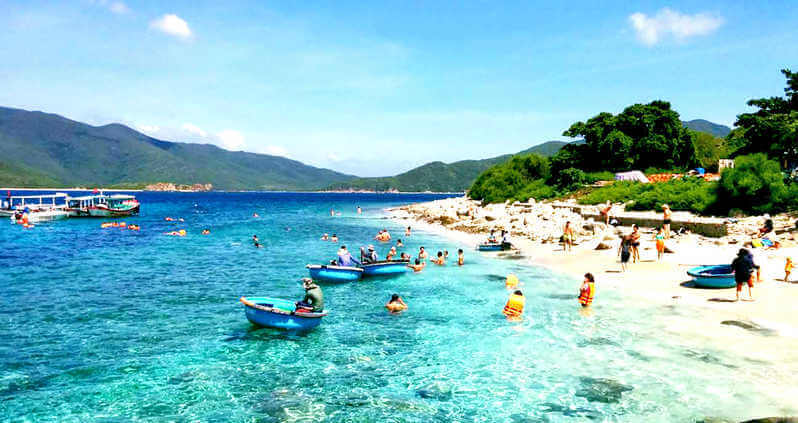 Vung Tau
Many expats choose this place because of it's relatively slow pace. If you seek to start a family and live in a place with less traffic and calm environment you should take Vung Tau into consideration. It offers probably the best balance when it comes to the pace of life. You can live in a quiet beach town and at the same time enjoy the goods of a big city (Ho Chi Minh is roughly a 2 hours bus drive from Vung Tau).
In the end – is Hanoi worth it?
Growing numbers of expats in Hanoi and Vietnam speak for themselves. Whether it's about beautiful landscapes, great traditional food or fairly cheap, yet qualitative life – all those factors made more and more people choose Hanoi. There are quite some downsides to living here, that we didn't have time to touch on (terrible traffics, environmental problems,…). Regardless, most expats living in Hanoi love the place, and tell us if they could choose again, they would still choose to live in Hanoi.
If you want to find housing options in Hanoi, here at Vietlong Housing, we are a small team of professionals, dedicated in helping newcomers and expats find their new home. You can contact us at enquiry@vietlonghousing.com, visit us on our website. Our agents (who are fluent in English, as well as many other languages) will strive to find the best deal for you.