Which Home is the Home Away from Home?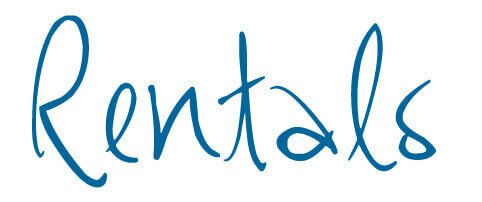 This is just a simple explanation of the type of rentals that are available in Vietnam. Terminologies are not always the same everywhere so this will explain what type of housing to search for when you are home hunting. If you need parking, make sure you also make that clear along with your budget, location, type of home and other requirements.
Furnished & Unfurnished Apartments
The term condominiums is not used in Vietnam, therefore apartments can be a flat with no amenities are it can be in a larger building where amenities such as swimming pool, gym, parking, staff on property and security are included. It is important to let your agent know what you are looking for. Whether the place is furnished or unfurnished has no bearing on what would be included on the premises. Keep in mind that with the heat in Hanoi, assure that each room has an Air conditioning 2 way unit. Some landlords can be persuaded to include dehumidifiers or air purifiers, but in general, you will need to get those yourself.
Furnished Apartments usually includes living room set, dining room set, cabinets and closets & beds. If you have furniture that you wish to bring in but not quite enough to fill a whole home, speak to your Vietlong Housing Agent to see if they can negotiate on your behalf with the Landlord. Often, you may be surprised at the outcome when a compromise can be reached
Unfurnished Apartments will come with the basics appliances in the kitchen – Fridge, Microwave and stove. Remember to open the appliances when you are viewing a home. Surprisingly, Oven & dishwashers are NOT a common appliance in the home and again, speak to your Vietlong Housing Agent if those are on your priority list. Often the landlord will compromise with a larger deposit or maybe more monthly paid out upfront.
Serviced Apartments/houses
These types are common for short term business purposes but many families find this style of living is the most Hassle free as well and allows them to be in a smaller community style of living. With more options available in Vietnam, serviced houses are available and also duplex apartments. The following is commonly but not necessarily always included in Serviced apartments/houses (please note some services may involve an extra fee)
Breakfast

Sports facilities (gym, swimming pool & tennis courts)

Meeting rooms

Party rooms

Maid service (can be upto 3 times a week)
Houses
Houses commonly used to classify single dwelling homes (can be duplex or townhomes style) where the property area is smaller. For example, a smaller yard or often none at all. The homes are also located much closer to the neighbouring homes, is less than 200 sq. m in land area and often does not have a view.
Villas
Villas is classified as free standing single dwelling homes where the surroundings is less crowded. More open space between the neighbouring homes and land size is commonly over 200 sq.m. in area. Three common areas in Hanoi that have Villas are in Tay Ho, Ciputra and Vinhomes in Long Bien. Gated community areas such as Ciputra and Riverside Vinhomes has enforced security. ( TIP: This means moving in day with truck requires permits for the gate and apartment elevators. Vietlong Housing agents will assist with these requirements and assure that your chosen moving company is in contact with the right management personnel)