pentstudio, Hanoi
즐겨 찾기에 추가
기술
Apartment in Pentstudio for rent, 1 bedroom with Westlake view.
The apartment is bright and modern. It has balcony access from the living room, the large screen window from the ceiling to the floor. From this place you can also see the beauty of Westlake and Red river. The unit is fully covered with wooden floors, and very well provided with modern high-quality and luxurious furniture.
1st floor: guest bathroom, living room combined with dining room, opened kitchen, balcony.
Upper floor: the master bedroom with ensuited bathroom with a huge bathtub and shower cabin, good size walk-in closet.
나무 바닥
에어컨
세탁기와 건조기
전자랜지
냉장고
텔레비전
보안 카메라
접수처
도어 맨
운동장
옥상 테라스
호수 전망
발코니
헬스장
수영장






부동산 ID: 243067" data-pin="apartments" data-thumb="%3Cimg%20width%3D%22810%22%20height%3D%22541%22%20src%3D%22https%3A%2F%2Fvietlonghousing.com%2Fko%2Fwp-content%2Fuploads%2F2019%2F12%2FPentstudio-apartment-for-rent-1-bedroom-with-Westlake-viewDSC_6465.jpg%22%20class%3D%22attachment-property_map1%20size-property_map1%20wp-post-image%22%20alt%3D%22Pentstudio%20apartment%20for%20rent%2C%201%20bedroom%20with%20Westlake%20view%22%20decoding%3D%22async%22%20srcset%3D%22https%3A%2F%2Fvietlonghousing.com%2Fko%2Fwp-content%2Fuploads%2F2019%2F12%2FPentstudio-apartment-for-rent-1-bedroom-with-Westlake-viewDSC_6465.jpg%20810w%2C%20https%3A%2F%2Fvietlonghousing.com%2Fko%2Fwp-content%2Fuploads%2F2019%2F12%2FPentstudio-apartment-for-rent-1-bedroom-with-Westlake-viewDSC_6465-300x200.jpg%20300w%2C%20https%3A%2F%2Fvietlonghousing.com%2Fko%2Fwp-content%2Fuploads%2F2019%2F12%2FPentstudio-apartment-for-rent-1-bedroom-with-Westlake-viewDSC_6465-768x513.jpg%20768w%2C%20https%3A%2F%2Fvietlonghousing.com%2Fko%2Fwp-content%2Fuploads%2F2019%2F12%2FPentstudio-apartment-for-rent-1-bedroom-with-Westlake-viewDSC_6465-105x70.jpg%20105w%22%20sizes%3D%22%28max-width%3A%20810px%29%20100vw%2C%20810px%22%20%2F%3E" data-price="%3Cspan%20class%3D%27infocur%20infocur_first%27%3E%3C%2Fspan%3E%24%201%2C300%3Cspan%20class%3D%27infocur%27%3E%2F%20month%3C%2Fspan%3E" data-single-first-type="Apartments" data-single-first-action="%EC%9E%84%EB%8C%80" data-rooms="1" data-size="75%20m%3Csup%3E2%3C%2Fsup%3E" data-bathrooms="1" data-prop_url="https%3A%2F%2Fvietlonghousing.com%2Fko%2Fproperties%2Fapartment-in-pentstudio-for-rent-1-bedroom-with-westlake-view%2F" data-pin_price="%24%201300" data-clean_price="1300" >
비슷한 목록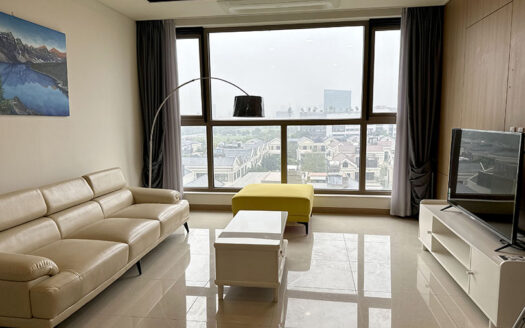 하노이에서 가장 현대적인 도시 중 하나에 있는 이 고급스러운 2베드룸 아파트에서 생활을 즐기세요 90평방미터의 크기로 침실 2개와 욕실 2개로 구성되어 있습니다. 자연광이 가득한 거실, 멋진 전망과 편안한
[더]
하노이에서 가장 현대적인 도시 중 하나에 있는 이 고급스러운 2베드룸 아파트에서 생활을 즐기세요 90평방미터의 크기로 침실 2개와 욕실 2개로 구성되어 있습니다. 자연광이 가득한 거실, 멋진 전망과 편안한
[더]
Tay Ho 거리, 하노이의 레인에 임대 Tay Ho에서 밝은 우아한 3 베드룸 아파트. 생활 공간 : 140m2, 침실 3 개, 욕실 2 개, 밝고 넓은 거실 겸용 주방 및 식당. 휴식을위한 테이블과 의자
[더]
Tay Ho 거리, 하노이의 레인에 임대 Tay Ho에서 밝은 우아한 3 베드룸 아파트. 생활 공간 : 140m2, 침실 3 개, 욕실 2 개, 밝고 넓은 거실 겸용 주방 및 식당. 휴식을위한 테이블과 의자
[더]