pentstudio, Hanoi
즐겨 찾기에 추가
기술
If you're living solo in the city and looking for a place to rent, this 1-bedroom apartment unit at PentStudio may just be what you're looking for! It features a nice city, Westlake view and a fully-furnished home setting for your utmost convenience. The furniture is in modern, high standard equipment. the building was managed by the Ascott, 5 stars alliance, with gym and swimming pool for who loves exercise.
It is a duplex apartment with 1 bedroom, 2 bathrooms:
– Down floor: a spacious living room, equipped kitchen, a bathroom.
– Upper floor: the good size bedroom, ensuite bathroom.
Don't miss this chance to living in this high-end apartment!
나무 바닥
에어컨
세탁기와 건조기
전자랜지
냉장고
텔레비전
보안 카메라
접수처
도어 맨
운동장
옥상 테라스
호수 전망
발코니
헬스장
수영장






부동산 ID: 243101" data-pin="apartments" data-thumb="%3Cimg%20width%3D%22810%22%20height%3D%22541%22%20src%3D%22https%3A%2F%2Fvietlonghousing.com%2Fko%2Fwp-content%2Fuploads%2F2019%2F12%2FBrand-new-modern-1-bedroom-apartment-in-Pentstudio-WestlakeDSC_648011.jpg%22%20class%3D%22attachment-property_map1%20size-property_map1%20wp-post-image%22%20alt%3D%22Brand%20new%20modern%201%20bedroom%20apartment%20in%20Pentstudio%20Westlake%22%20decoding%3D%22async%22%20srcset%3D%22https%3A%2F%2Fvietlonghousing.com%2Fko%2Fwp-content%2Fuploads%2F2019%2F12%2FBrand-new-modern-1-bedroom-apartment-in-Pentstudio-WestlakeDSC_648011.jpg%20810w%2C%20https%3A%2F%2Fvietlonghousing.com%2Fko%2Fwp-content%2Fuploads%2F2019%2F12%2FBrand-new-modern-1-bedroom-apartment-in-Pentstudio-WestlakeDSC_648011-300x200.jpg%20300w%2C%20https%3A%2F%2Fvietlonghousing.com%2Fko%2Fwp-content%2Fuploads%2F2019%2F12%2FBrand-new-modern-1-bedroom-apartment-in-Pentstudio-WestlakeDSC_648011-768x513.jpg%20768w%2C%20https%3A%2F%2Fvietlonghousing.com%2Fko%2Fwp-content%2Fuploads%2F2019%2F12%2FBrand-new-modern-1-bedroom-apartment-in-Pentstudio-WestlakeDSC_648011-105x70.jpg%20105w%22%20sizes%3D%22%28max-width%3A%20810px%29%20100vw%2C%20810px%22%20%2F%3E" data-price="%3Cspan%20class%3D%27infocur%20infocur_first%27%3E%3C%2Fspan%3E%24%201%2C300%3Cspan%20class%3D%27infocur%27%3E%2F%20month%3C%2Fspan%3E" data-single-first-type="Apartments" data-single-first-action="%EC%9E%84%EB%8C%80" data-rooms="1" data-size="75%20m%3Csup%3E2%3C%2Fsup%3E" data-bathrooms="2" data-prop_url="https%3A%2F%2Fvietlonghousing.com%2Fko%2Fproperties%2Fbrand-new-modern-1-bedroom-apartment-in-pentstudio-westlake%2F" data-pin_price="%24%201300" data-clean_price="1300" >
비슷한 목록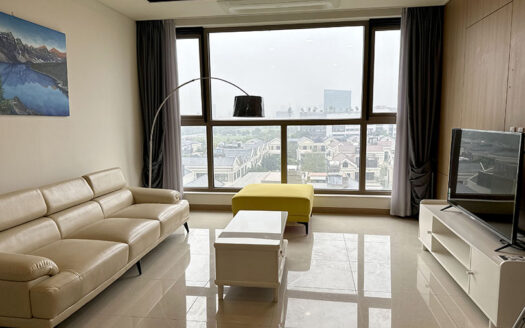 하노이에서 가장 현대적인 도시 중 하나에 있는 이 고급스러운 2베드룸 아파트에서 생활을 즐기세요 90평방미터의 크기로 침실 2개와 욕실 2개로 구성되어 있습니다. 자연광이 가득한 거실, 멋진 전망과 편안한
[더]
하노이에서 가장 현대적인 도시 중 하나에 있는 이 고급스러운 2베드룸 아파트에서 생활을 즐기세요 90평방미터의 크기로 침실 2개와 욕실 2개로 구성되어 있습니다. 자연광이 가득한 거실, 멋진 전망과 편안한
[더]
Tay Ho 거리, 하노이의 레인에 임대 Tay Ho에서 밝은 우아한 3 베드룸 아파트. 생활 공간 : 140m2, 침실 3 개, 욕실 2 개, 밝고 넓은 거실 겸용 주방 및 식당. 휴식을위한 테이블과 의자
[더]
Tay Ho 거리, 하노이의 레인에 임대 Tay Ho에서 밝은 우아한 3 베드룸 아파트. 생활 공간 : 140m2, 침실 3 개, 욕실 2 개, 밝고 넓은 거실 겸용 주방 및 식당. 휴식을위한 테이블과 의자
[더]