Quick Rental Reference Guide – All You Need to Know
Agent Commission
Currency Payment
Deposits
Lease Payments
Leasing Terms
Maintenance By Landlord
Maintenance by Tenant
Pre=Tenancy Agreement
Tenant Rights
Landlord Rights
Agency Rights
Agency Responsibility to the Tenant

Agency Responsibility to the Landlord
Responsibilities NOT covered by Agency
Utilities
Agent Commission
Commission is paid by Landlords to the Realty Agency. Tenants are not responsible. This is the standard practice in Hanoi. A reputable Agency such as Vietlong Housing will support with ongoing landlord/client communications in the event you need assistance.
However, most clients will convey their needs to the landlords via their house helper or drivers.
Currency Payment
Landlords accept rental payments in both USD or VND. Your Vietlong Agent will assure that all the contracts are clearly written with the rental fees in VND and USD and the payment terms are clearly understood.
Deposits
The standard security deposit for leasing in Vietnam is only 1 month, however this may vary dependent on what was agreed in the pre-tenancy agreement. The deposit is kept by the landlord until the end of the lease to verify that the tenant has fulfilled the leasing terms and compensation for damages caused by tenant has been factored in before returning the amount to the tenant. Your Vietlong Housing agent will assist with going over the house or apartment condition before the handover back to the landlord. It would be best to make sure all damages are kept to a minimal level and fixed before the inspection by the landlord. This will insure you get the maximum deposit back.
Lease Payments:
Unlike other countries' rental terms, in Vietnam the standard rental payment is quarterly, starting at the beginning of your lease term. This does not include the 1 month deposit. For example, the first payment = 4 months.
In many cases, tenants are willing to pay upto 1 year to the landlord. The reasons can be due to a discount on the rental from the landlord or a "bully bid" to win over a another tenant wanting the same property.
Leasing Terms
Understandably, most landlords prefer to have long term leases (2-3 years). The standard lease term in Hanoi is normally 1 year for an apartment and 2 years for higher end apartments, houses and villas.
When it comes to Serviced apartments, leasing terms are monthly or quarterly. For this reason, the leasing price is also higher and there are more amenities and services included. Standardly, maid service, laundry service and there is usually some amenities offered.
Talk to your Vietlong Housing Agent to discuss and negotiate other terms, whether it is a shorter or longer period of time.
Maintenance By Landlord
Once the tenant moves in, the Landlord takes responsibility for making repairs and to conduct maintenance to keep the rental property in habitable condition. To maintain this, problems with electricity, pipes leaking, Air Conditioning/heating units, swimming pool pump, structurally sound and major appliances issue are part of the landlord's responsibility
Tenants take care of minor and wear and tear issues. If you are unsure and would like clarity on this, your Vietlong Housing Agent is happy to assist.
Maintenance By Tenant
The general maintenance and upkeep of the home should be respected by the tenant. Tenants are typically responsible for ensuring the property stays sanitary, clean and in good repair. A landlord is generally not responsible for making any repairs caused by the tenant's own carelessness.
Pre-Tenancy Agreement
This is an agreement which usually seals the deal if there are requests for certain renovations, additions or items that are above and beyond the usual prior to moving in . In this case, the landlord would request a larger deposit or even 1 year rental upfront, to assure that the requested work they do on request, prior to moving in will be covered financially. For example, if someone wants a pool put in, landlord agrees but come time to move in, the renter decides they want another home. The landlord is not only stuck with the bill but also having a pool with a house that other tenants may not want.
Tenant Rights
If your lease expires, you do not have to renew it, however your intention to stay and prolong your lease should be conveyed to the landlord a minimum 1 month prior to the end of the lease contract
Receive a response from the landlord within 24 hours after a complaint with an issue with the house. The landlord must provide a repairman or provide a resolve to the tenant within 1 week's time.

Landlords can only raise the rent once every 12 months. The landlords need to give written notice at least 30 days prior to the end of the lease contract.
You are entitled to your privacy. Landlords must have a valid reason to enter your property with advance notice no less than 24 hours. Allowances should be made for workers during high season. (ie. when everyone is moving in and workers are harder to find)

You cannot be evicted for having a pet if it is written in the lease (unless the pet is dangerous, making too much noise or damaging the unit.)

The landlord cannot change your locks or tell you to leave if you have paid your rent on time.
Landlord Rights
Tenants will be evicted if rent is not paid on time and no prior arrangements have been made for the delay.
If renewal to stay on has not been conveyed to the landlord, they have the right to show the property in the final month of the lease contract. Mutual respect and cooperation is encouraged.
Have 24 hours to find a solution for a worker to deal with tenant's complaints.
Minus general wear and tear, the property should be received back clean and in good order. The Tenant is obliged to repair or pay for any damage(s) that was caused or that was caused by a guest or other person living in the home.
By Law, all persons living in the property must show and provide a copy of their passports and identity info to the landlord. If there are long term guests, more than 1-2 weeks, the landlord is obligated to report to the local authorities who your guests are.

If your landlord has a valid reason to enter your unit and has provided this reason in communication either to your agent or your home helper 24 hours in advance, you have to let him enter.

If you change your locks, immediately, you must give the landlord a key.

If you want to sublet, you must have your landlord's consent.
Agency's Rights
The agent will receive commission from the Landlord when a tenancy agreement has been signed by both parties (New tenant and Landlord)
The agent has the right to request the landlords to provide dossiers and information on real estate property
The agent has the right to request tenants to provide information about themselves (passport, visa, work permit) and other information pertaining to the rental of the property and soley for rental purposes. (ALL information received by Vietlong Housing Agency will be kept in confidentiality and at all times clients will be informed if information will be given to the landlord) Please keep in mind that by law, landlords requires information such as those given above, on all the tenants.
Vietlong Housing Agency has the right to stop, refuse and decline services for customers who have been disrespectful, dishonest and rude in their communication with any of our staff, other clients and landlords, either verbally or by electronic communication. At Vietlong Housing, we believe in cultivating a long term relationship with our clients by having mutual respect for each other and by being transparent and authentic up front.
Agency Responsibility to the Tenant
To assist the parties in negotiating and signing rental/leasing contract.
After the signed agreement and tenants have moved in. At Vietlong Housing Agency, we will continue to support our clients during the first 3 months. This is to assure that the move is smooth, the client gets settled in properly and tenant and landlord develops a communication understanding. Please understand this is a service provided by our agency and not obligated by law. We will assist in the best manner we can, keeping time expectations reasonable.
If issues arises after 3 months, we can only assist with major issues which is in violation of the lease contract. Day to day issues of things that do not work in the house should be directed to the landlord through your helper if deemed as their responsibility. Smaller issues such as daily wear and tear, damages made to the home by you or your family (ie. drawing or holes on the walls, broken furniture, toilet issue should be taken care of and covered by the tenant) You are certainly welcome to contact the office for suggestions of local handyman but most likely, your maid knows someone who can come and help. Often it is not as expensive to get these things fixed yourself.
Approximate 2 – 3 months before your contract is up, your Vietlong Housing Agent will contact you to ask you if you intend to extend. If so, a new renewal or termination contract will be drawn up. We are here to make sure your stay in Hanoi is comfortable so if there are new requirements, please contact us so that we can start looking at new options for you.
Agency Responsibility to the Landlord
Provide the contracts required for the rental agreement to be fulfilled and signed by all interested parties prior to moving in
Responsible for assuring that the initial payment has transferred to the landlord prior to moving in
Responsible for the initial walk through with the client and landlord of the property prior to moving in
Responsible for the final walk through with the client and landlord of the property upon moving out
Responsible for occasionally aiding in early months of communications between the landlord and the tenant. Please note that the agent is NOT responsible for ongoing communications.
Offer additional services to the landlord as a letting agent after 1 year of rental has passed and tenant wishes to remain. The main role is to manage properties for landlords, sourcing tenants and possibly also collecting rent.
Inform the landlord of the current tenant's intention prior to the start of the last month of the lease period.
Responsibilities NOT covered by Agency
Agents are not responsible for any problems which arises in the house during the tenancy period. Please understand we are not contractors and cannot assist in these matters. At best, we can assist with recommendations of local handymen. Generally, as per your tenancy contract, the landlords are responsible for major problems and tenants are responsible for day to day small issues that arises in the house by themselves. ( Please read sections on Landlord and Tenant responsibilities)
Agents do not accept rent/deposit from the tenants unless agreed upon and authorized by landlords.
At no point do agents keep the security deposit or any other monies associated with the lease agreement.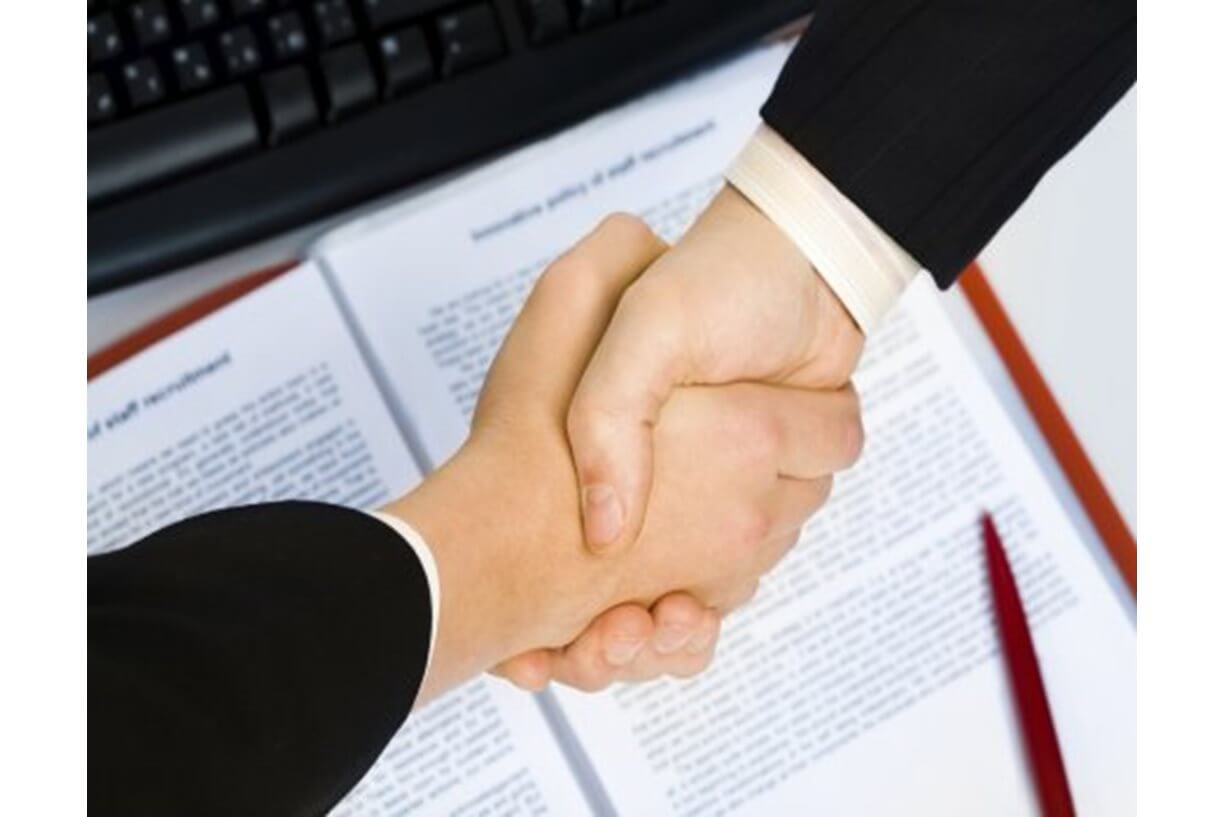 Utilities
You will be pleasantly surprised that in Hanoi, you will barely notice the cost of utilities EXCEPT for electricity. If you are paying for your own bills, you will have to learn to be more conscious of turning your Air cons off when you leave. Many come to Vietnam are shocked to see 4-500 USD bills just for Electricity. Below is a sample of one of our Client paid for utilities in 2018 living in a villa/house. Please note that different areas will have different rates and different buildings will also have different rates. You cannot compare it bill by bill to someone else you know. However if you are paying way more than the average, you also need to find out why. Generally the renters are responsible for paying their own bills but sometimes, Landlords takes care of it and you pay them back. PLEASE be weary of scammers coming to your door asking for money. Know what an official receipt looks like. These rates will be raised periodically. If you are unsure, ask around.
Garbage clean up: (paid 6 months at a time) It costs approximately 600,000 VND
( 30 USD) at bi-yearly.
Internet: The cables are usually already set up and you just start paying for the bills in the month you move in. The cost is usually 380,000 VND(18 USD)
Internet Fiber: This is sometimes already installed but often you can get your helper to help you with upgrading and getting it installed. The fees are nominal and not much more than regular data. The monthly cost is 460,000 VND (22 USD)
TV cable: This is also usually already installed and you just need to carry over the bills from when you move in and move out. It is usually no more than 13 USD/month.
Landline: This is very inexpensive in Vietnam. Usually no more than 5 USD a month for keeping the line.
Water: Very reasonably priced here. You would only want to use tap water for household usage, showering and washing dishes. So the cost is about 15-30 USD/month. Make sure you take care to only Drink La Vie water for human consumption, which can be ordered at the local shops and delivered. Your house helper will be able to assist you with this.
Electricity
There is a difference between electricity rates between a private house / apartment and a serviced apartment. Find the details per below:
Electricity Rates for Private House / Apartment
| | |
| --- | --- |
| | Rate (VND/kWh) |
| For the first 50 kWh (0 – 50 kWh) | 1,549 |
| For the next 50 kWh (51 – 100 kWh) | 1,600 |
| For the next 100 kWh (101 – 200 kWh) | 1,858 |
| For the next 100 kWh (201 – 300 kWh) | 2,340 |
| For the next 100 kWh (301 – 400 kWh) | 2,615 |
| For the next kWh (401 kWh onwards) | 2,701 |
Electricity Rates for Serviced Apartment
Since serviced apartments are built specially for business purpose, electricity business rate is applied. And though there are different rates in different using hours, most of the landlords set it as a fixed price more less 3,500 VND/kWh. The landlords are responsible for electricity usage for common places such as common lounges, corridors, elevators, and staircases.
| | |
| --- | --- |
| | Rate (VND/kWh) |
| Voltage of 22kV and above | |
| a) Standard hour | 2,254 |
| b) Off-peak hour | 1,256 |
| c) Peak hour | 3,923 |
| Voltage of 6kV up to below 22 kV | |
| a) Standard hour | 2,426 |
| b) Off-peak hour | 1,428 |
| c) Peak hour | 4,061 |
| Voltage of below 6kV | |
| a) Standard hour | 2,461 |
| b) Off-peak hour | 1,497 |
| c) Peak hour | 4,233 |
Usually, a house consumes more electricity power than an apartment. Monthly electricity cost for a house is about $100 – $200, while one for an apartment is about $50 – $100. The cost varies significantly depending on your habit of using electric equipment – especially air-conditioners.