Dang Thai Than Street, Hanoi
즐겨 찾기에 추가
기술
Looking for a cozy, modern and affordable apartment in the heart of Hanoi?
You will want to check out this 50m², 1 bedroom serviced apartment in city center, specifically in Dang Thai Than street.
The apartment in Hoan Kiem is minimalist and spacious with Western design.
Kitchen is well built, and comes with an oven, perfect for someone who likes cooking. Bathroom is spacious and doesn't look aged.
The location is a classic street of Hanoi. Lots of offices, embassies and prime sightseeing locations are nearby.
Also included are
Quality furniture such as fridge, TV, air conditioners
Utilities such as water, TV cable, high speed internet
Cleaning service 2 times/week
If you are looking for a high quality 1 bedroom serviced apartment in city center, contact me now at phuong@vietlonghousing.com or 0836886569 to inspect the apartment today!
Like the area? Check out more apartments in the Old Quarter
나무 바닥
에어컨
세탁기
오븐
전자랜지
냉장고
텔레비전
화재 경보
소화기
보안 카메라
발코니






부동산 ID: 243239" data-pin="apartments" data-thumb="%3Cimg%20width%3D%22810%22%20height%3D%22520%22%20src%3D%22https%3A%2F%2Fvietlonghousing.com%2Fko%2Fwp-content%2Fuploads%2F2019%2F12%2Fcozy-1-bedroom-serviced-apartment-for-rent-in-dang-thai-than-city-center-1.jpg%22%20class%3D%22attachment-property_map1%20size-property_map1%20wp-post-image%22%20alt%3D%22Cozy%201%20Bedroom%20Serviced%20Apartment%20For%20Rent%20In%20Dang%20Thai%20Than%20City%20Center%22%20decoding%3D%22async%22%20srcset%3D%22https%3A%2F%2Fvietlonghousing.com%2Fko%2Fwp-content%2Fuploads%2F2019%2F12%2Fcozy-1-bedroom-serviced-apartment-for-rent-in-dang-thai-than-city-center-1.jpg%20810w%2C%20https%3A%2F%2Fvietlonghousing.com%2Fko%2Fwp-content%2Fuploads%2F2019%2F12%2Fcozy-1-bedroom-serviced-apartment-for-rent-in-dang-thai-than-city-center-1-300x193.jpg%20300w%2C%20https%3A%2F%2Fvietlonghousing.com%2Fko%2Fwp-content%2Fuploads%2F2019%2F12%2Fcozy-1-bedroom-serviced-apartment-for-rent-in-dang-thai-than-city-center-1-768x493.jpg%20768w%22%20sizes%3D%22%28max-width%3A%20810px%29%20100vw%2C%20810px%22%20%2F%3E" data-price="%3Cspan%20class%3D%27infocur%20infocur_first%27%3E%3C%2Fspan%3E%24%20530%3Cspan%20class%3D%27infocur%27%3E%2F%20month%3C%2Fspan%3E" data-single-first-type="Apartments" data-single-first-action="%EC%9E%84%EB%8C%80" data-rooms="1" data-size="50%20m%3Csup%3E2%3C%2Fsup%3E" data-bathrooms="1" data-prop_url="https%3A%2F%2Fvietlonghousing.com%2Fko%2Fproperties%2Fcozy-1-bedroom-serviced-apartment-for-rent-in-city-center%2F" data-pin_price="%24%20530" data-clean_price="530" >
비슷한 목록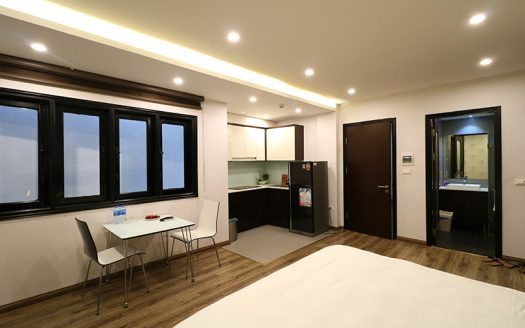 Looking for a budget apartment in the heart of Hanoi? Check out this cozy 35m², 1 bedroom studio apartment located
[더]
Looking for a budget apartment in the heart of Hanoi? Check out this cozy 35m², 1 bedroom studio apartment located
[더]
Quality Studio apartment in Hoan Kiem for rent. Come experience a real local life inside the local Vietnamese Commu
[더]
Quality Studio apartment in Hoan Kiem for rent. Come experience a real local life inside the local Vietnamese Commu
[더]